Well, I'm a bit sad and looking forward to a few quiet moments as sister Suzie and Samo went home yesterday morning. Mind you, Sam was apsolutely NO PROBLEM, the most placid happy little guy who you couldnt help falling instantly and desperatly in love with!!!! :D
I did realise though how out of practice I am small people wise ( OMG pooey nappies! YIKES!!!) and DH CLUCKED like no ones business I slapped him a couple times to make sure he got no ideas!!!LOL
My boys were sooo excited to have a little person around and Jarred was in his element playing with sam.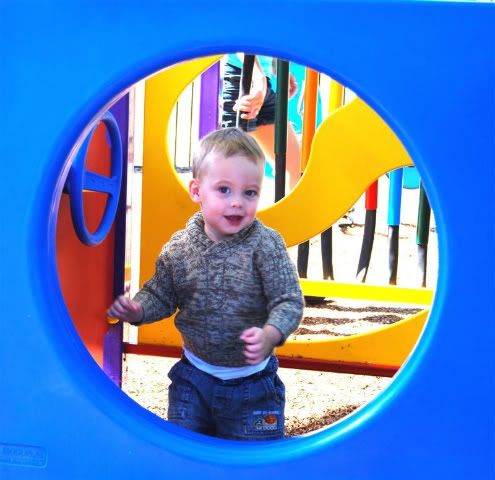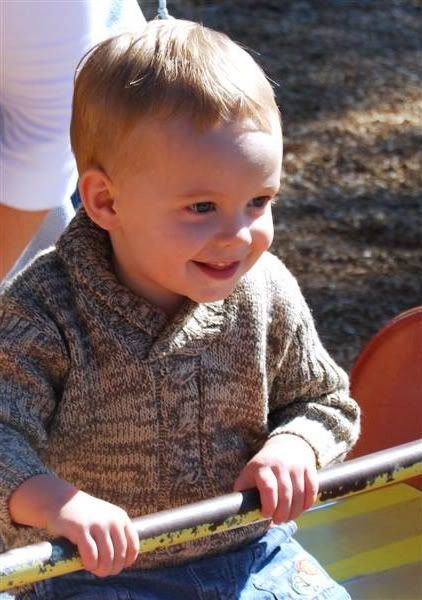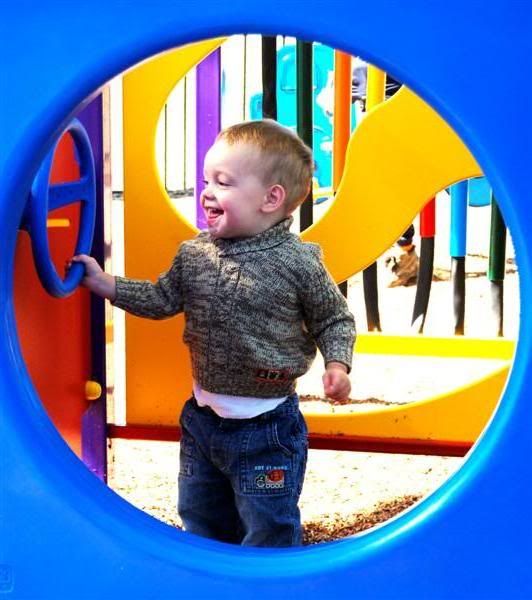 We went to the Anzac parade in our home town of Temora to watch my Pop, 84 years young march with the veterans.
I was so pleased to have Suzanne and Sam with us.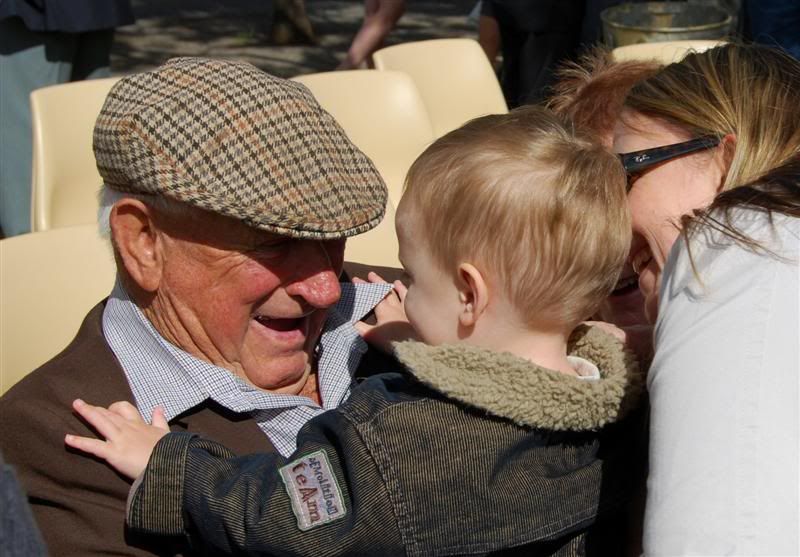 This was the first time Pop had met his great grandson Sam and nearly the first thing I heard his say as he teared up was "He's a beaut, Suze, you've made my day" pretty big words on a day like that I think. well I'm off to start cleaning UP a million matchbox cars porta cots and goodness knows what! LOL Hope everyone has a great day and had a lovely weekend sharing the Anzac's day with family like we did.
This one was a special candid moment for me too, when Jarred ran up to his great Pop and launched himself into a hug! My boys do so love their GreatPop!!!